AIR QUALITY TESTING – EXPOSURE MONITORING
CHEMSEARCH can offer a comprehensive air quality monitoring programme that will give you assurance that your employees are not being exposed to unsafe levels of chemicals in their working environment.
We monitor for most industrial chemicals and provide a comprehensive report that compares your working environment with workplace exposure standards.
CHEMSEARCH can also provide hazard and safety audits.
CHEMSEARCH uses the latest statistical analysis package to provide compliance with Worksafe exposure standards requirements introduced in 2017.
CHEMSEARCH can provide analysis of office air quality and prepare  a comprehensive written report comparing your office air quality with New Zealand Standard 4303: 1990
Substances in industry that can be monitored include: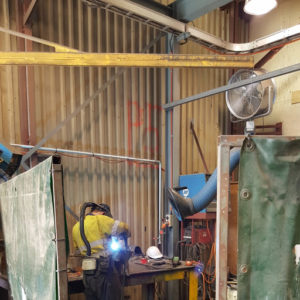 Formaldehyde
Dust (Respirable/Inhalable)
Quartz/ Silica
Diesel Particulate Matter (DPM)
Carbon Dioxide
Carbon Monoxide
Nitrogen Dioxide
Weld Fume
Ozone (Photocopiers)
Gas
Petrol
Degreasing Baths
Solvents
Pesticides
Chlorine
Cyanide
Odours
Mould
Heat Stress Evaluations