HAND-ARM VIBRATION
Hand-Arm vibration is the vibration transmitted through the hand to the arm while holding a vibrating tool. High exposure to hand-arm vibration can commonly occur when using (but not limited to) the following tools: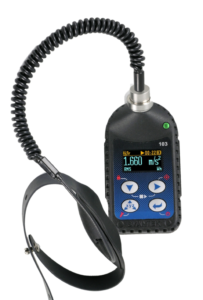 Pneumatic hammers
Drills
Pavement Breakers
Compactors
Grinders
Polishes/sanders
Saws

Chainsaws
Circular saws
Reciprocating saws

Nailers
Weedwhackers
---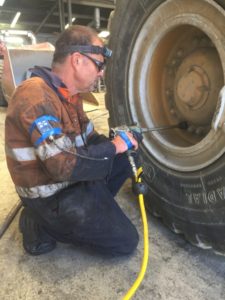 Health Concerns from Exposure to Hand-Arm Vibration
Exposure to high levels of hand-arm vibration has been shown to cause the following health concerns:
Vascular disorders such as vibration white finger
Neurological disorders such as tingling and numbness to the fingers and hands
Musculoskeletal disorders such as muscular weakness and pain in the hands and arms
---
Measurement of Hand-Arm Vibration
A triaxial accelerometer is strapped around the operator's hand. This is connected to a control unit strapped around the operator's bicep. The measurement takes about 10 minutes. The triaxial accelerometer measures the vibration in 3 axes simultaneously. The x-axis (forward and back), the y-axis (side to side) and the z-axis (up and down). The results are then compared to the following exposure limits:

If you think personnel in your workforce may be exposed to harmful levels of WBV then contact us for a free quote.
Measurements are taken to comply with the following standard:
ISO 5349.1 – 2001. (2001). Mechanical Vibration – Measurement and Exposure Of Human Exposure to Hand Transmitted Vibration.