STAFF
John Watson: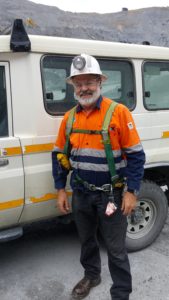 John has a bachelor's degree in Chemistry, a post graduate qualification in Occupational Health and 25 years experience in a large range of industries including Dept of Health, Otago University, ICI NZ Ltd. John has also recently achieved Graduate status in the New Zealand Institute of Safety Management Professional Development programme. John has been practicing occupational hygiene for 12 years and is a member of the NZ Occupational Hygiene Society
John has extensive experience in Laboratory Management, having managed a commercial laboratory on behalf of Otago University for eleven years. His experience in this area makes him very familiar with the type of health and safety challenges faced by science based industries.
John has twelve years experience acting as a technical auditor for International Accreditation New Zealand. Auditing a wide range of laboratories throughout New Zealand against ISO 17205.
John is an experienced auditor for ACC in the WSMP programme, giving him up to date knowledge of the requirements of these programmes. John also has extensive experience in workplace air quality monitoring and is able to provide onsite testing to provide compliance with New Zealand Workplace Exposure Standards.
---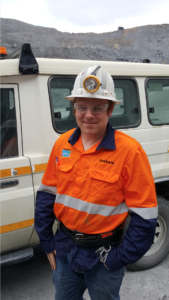 Graham Henderson:
Graham has been working in laboratories throughout Dunedin since 2002 after graduating from the University of Otago with a honours degree in chemistry. Prior to working with Chemsearch Graham implemented and managed the laboratory at Oritain Global Ltd.
Graham's strengths include the development of laboratory systems and procedures, working with large data sets and providing a positive interaction with clients.
Outside of work Graham enjoys landscaping and brewing beer
---
Kirsten Gawn

Kristen Gawn has been working in the Occupational Health and Safety field for 22 years.  She has a Bachelor in Physical Education majoring in biomechanics, exercise physiology and exercise prescription. This knowledge has been applied to the workplace assess the physical and postural requirements of work either in the operational or computing area.
Kristen also is a Registered Nurse and has Post Graduate Certificate in Occupational Health and Safety from the Preventive Medicine Department at Otago University.  Kristen has good clinical understanding of mechanism of injury and return to work planning.  This enables appropriate injury prevention and management post injury.  She has diverse clinical and interventional skills to assist people in the management of discomfort or pain.
Worker Health Screening for exposure to workplace risks is also part of what Kristen has been undertaking for the last 22 years.
Kristen is passionate about ensuring people are comfortable at their workspace, and understands that small changes can impact very positively on individuals ability to undertake their work well. Improved comfort allows people to then focus on the work they do and this then leads to increases in productivity for them.
From 2007 – 2017 Kristen worked for the Otago Southland Employers Assn undertaking H&S Advisory and H&S Training.  The training covered the whole range of H&S – PCBU management, incident investigation, H&S Rep training stages 1-3 and all levels of workplace through to Board level.  The consultancy covered systems analysis to ensure that the processes in place we appropriate and workable for the organisation.
Kristen is a Member of the following Professional Bodies to ensure her skill set remains valid and professional; New Zealand Occupational Health Nurses Assn; New Zealand Institute of Safety Management and Human Factors New Zealand.  She understands the importance of professionalism and strives to uphold that value for all her clients.
Associates to Chemsearch:
Chemsearch has a number of associates who are specialists in a wide variety of fields including noise monitoring, audiometry, spirometry and occupational medicine. These specialists are available to work collaboratively through Chemsearch where required.